Details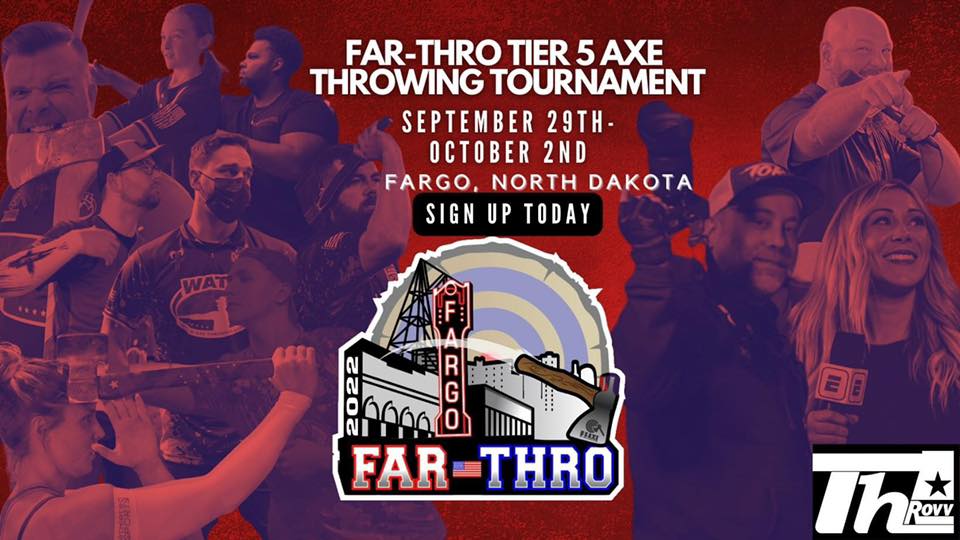 Broadway Square and United States Axe are teaming up to offer downtown Fargo a unique way to spend a Sunday morning with the Far-Thro Axe Throwing Finals & Coffee Festival on October 2!
The Far-Thro Tier 5 Axe Throwing Finals will be taking place at The Square, wrapping up the weekend's Axe Throwing Tournament, which runs September 29 - October 2. The finals will be broadcast live on Valley News Live, from 11:00 - 12:00. United State Axe's Niki Knight, along with ESPN's Rob Leverence will be part of the broadcast team. They are excited to welcome a live audience enjoying the show, complete with music and live interviews.
Sign-making stations and autographs will be available from 10 - 11 am.
Broadway's Square's first Coffee Festival will also be taking place, with vendors providing coffee, chai tea, bakery items, bloody marys and other beverages for purchase.
Participating vendors include: